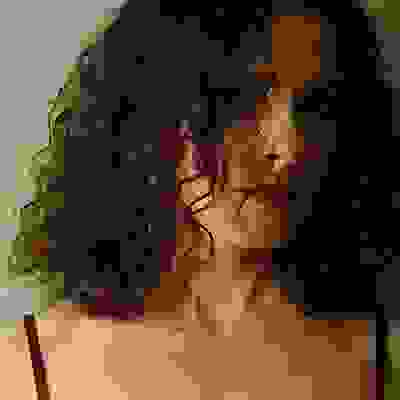 Tara Bhrushundi
Instruments
Piano, Keyboard
Website
http://www.tarabuzash.com/
Travel Area
New York City, Staten Island, North Jersey, Central Jersey, Jersey Shore.
About Tara
Tara Bhrushundi is a pianist, composer, educator, and businesswoman who thrives on hard work, who loves what she does, and who has a long list of accomplishments to demonstrate a standard of excellence in all areas of her work. Bhrushundi is driven by her desire to serve as well as to lead, and to connect in a meaningful way with those around her.
Business
In 2008, Bhrushundi and a colleague founded Sweet Harmony as a music duo serving New Jersey, New York City, and Philadelphia. Bhrushundi later became the sole leader of the group, incorporated it in the state of New Jersey, and expanded to include a network of 60 musicians serving five states. The company has doubled in size nearly every year under Bhrushundi's leadership. Sweet Harmony has won national sales awards on websites such as GigMasters.com and WeddingWire.com and has been featured in local newspapers.
Among Sweet Harmony's clients are Douglas Elliman Real Estate (the nation's fourth largest real estate company); Hollywood movie star Tunde Adebimpe ("Rachel Getting Married," TV on the Radio); businessman George P. Reeth (Validus Holdings Ltd., Companion Property & Casualty Insurance Group); the New Jersey Small Business Development Center; Parkway Toyota of Englewood Cliffs, NJ; Campbell Soup Company; Lord Abbett; and Bachem Americas.
Piano Performance
Tara Bhrushundi is that rare pianist who is truly versatile, as comfortable in Sunday afternoon classical ensembles as she is in late-night jazz jam sessions. Her 20 years of performing experience have taken her to The Kennedy Center's Millennium Stage in Washington, D.C.; Ortlieb's Jazzhaus and World Cafe Live in Philadelphia; the Waldorf, The Carlyle, and the National Arts Club in Manhattan; New Jersey's PNC Bank Arena; the Trenton, NJ Women in Jazz Festival; and the New Jersey Independent Music Festival among many others.
In May 2011, Bhrushundi was one of eight young female jazz pianists from around the world chosen to participate in the 2011 Mary Lou Williams Women in Jazz Emerging Artist Workshop, held at The Kennedy Center. Her unique solo performance of "Round Midnight" was praised by jazz legend Toshiko Akiyoshi as "fantastic."
In 2013, Bhrushundi completed her Master's degree in Jazz Piano Performance at Rutgers University, where she was a Pee Wee Russell Jazz Scholarship winner. Her principal mentors at Rutgers were Stanley Cowell and Conrad Herwig. She has also studied with Kenny Barron, Charles Tolliver, Bill O'Connell, Ralph Peterson Jr., Connie Crothers, Laurie Altman, Bevan Manson, and John Harmon.
In addition to piano performance, Bhrushundi has experience in various accompaniment settings. She has accompanied Broadway tap dancer Maurice Chestnut, musical theater at the Hopewell (NJ) Off-Broadstreet Theatre, and ballet classes taught by the American Ballet Theatre's retired principal ballerina, Susan Jaffe. Bhrushundi has also worked with the world-class Manhattan vocalist Margaret Dorn. And, she often performs for church services of various denominations.
Bhrushundi draws from this rich diversity of experiences and talents to inform her art. "It's all connected through what I feel," she says. "When I'm on stage playing for people, I'm sharing all that I am. I want the audience to come away feeling new and inspired, like they have just experienced something rare and special."
Composition / Songwriting
Bhrushundi is the 2012 Grand Prize Winner of the New Jersey Arts Collective's annual graduate student composition contest. This contest required contestants to compose a piece of music based on an abstract painting of shapes. By imagining the shapes dancing, Bhrushundi was able to construct music to connect the still forms to the movement of sound. Her music compositional ideas are called "ingenious" by Grammy-nominated composer/pianist Laurie Altman.
Bhrushundi's compositions include jazz instrumentals, original songs, Christmas music, and modern jazz-influenced church solos and hymn settings. Her church solo sheet music is available for sale at www.watchfiremusic.com.
Teaching
Coming from a family of educators — both of Bhrushundi's parents received degrees in education and taught full-time — Bhrushundi learned the value of real teaching and learning. She has taught music since her graduation from college, and her teaching experience now includes private lessons, jazz ensemble coaching, jazz history lectures, and serving as director for summer jazz camps.
Her teaching project, "Bhrushundi Total Piano," prepares students to be the kind of pianist she is, at ease with any kind of music, and finding the joy and power of the piano as the expressive instrument.
Bhrushundi is fluent in Mandarin Chinese and spent two years in mainland China teaching piano and jazz history in this language to young Chinese music students.
Community Service
In the community, Bhrushundi is now bringing her dedication and talents to the non-profit Greater Princeton Steinway Society, where she serves on their Board of Directors. She spearheaded the Society's jazz offerings, choosing artists to perform and organizing a jazz piano competition for high school students.
Bhrushundi is also active in her church, accompanying the singers on piano.
Hobbies
Out of the studio and out of the office, Bhrushundi loves to dance ballet, swim, and do Pilates workouts.