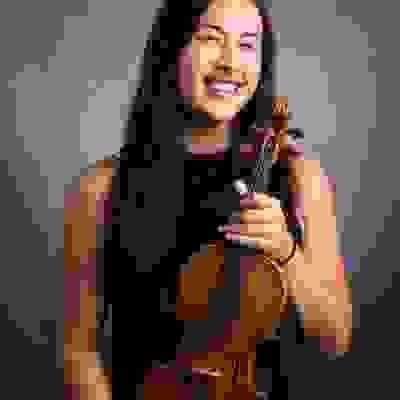 About Susan
Born and raised in Shreveport, Louisiana, Susan's journey in music began at the Centenary Suzuki School, where she embarked on her violin studies. With a passion for teaching and over 10 years of experience, she is a certified Suzuki teacher who has made a significant impact in various settings. Susan has shared her expertise in violin instruction through public schools, non-profit organizations, private studios, after-school programs, and youth orchestras, among others.
Susan's dedication to fostering musical growth extends beyond teaching. She has served as an adjudicator for Massachusetts Northeastern District Auditions, evaluating and supporting emerging talent. Moreover, Susan has organized a range of small programs and concerts across the country, showcasing the transformative power of music in local communities.
Her educational background includes a Bachelor of Music Education from Loyola University of New Orleans, providing a strong foundation for her teaching endeavors. Additionally, Susan pursued her Master's degree in Violin Performance at Boston University, further honing her skills as a versatile and accomplished violinist.
Recognized for her talent, Susan has been invited to teach and perform in numerous prestigious venues throughout the United States. She has been selected to participate in renowned music festivals such as the Aspen Music Festival, Roundtop Festival Institute, and Brevard Music Center, enriching her artistic development under the guidance of esteemed mentors. Among her influential teachers are Adrianne Gabriel, Laura Crawford, Pasha Sabouri, Amy Thiaville, Michel Zaitzeff, Espen Lilleslatten, and Bayla Keyes.
Currently, Susan holds the role of Sales Associate at Reed-Yeboah Fine Violins in New York City. In this position, she has the privilege of assisting customers with some of the world's most exquisite instruments. This unique opportunity offers Susan a close perspective into the art of making and repairing rare instruments, and she interacts with esteemed soloists, historians, makers, and instrument experts who shape the contemporary music landscape.
Through her multifaceted journey as a violinist, teacher, and instrument specialist, Susan remains dedicated to sharing her passion for music, enriching the lives of her students, and fostering a deep appreciation for the beauty and craftsmanship of fine violins.