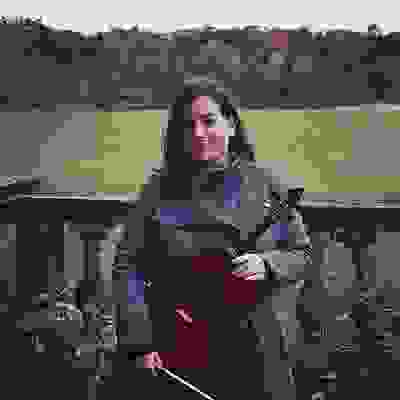 Kristin Nikaj
Instruments
Violin, Viola
Travel Area
Long Island, Manhattan
About Kristin
Violinist/violist Kristin Nikaj is an active chamber musician, orchestral player, recitalist, and teacher. She has performed throughout New York's premiere concert halls, including Carnegie Hall, Steinway Hall and Lincoln Center. Ms. Nikaj has also performed internationally, touring throughout Italy and Switzerland in 2004. She has performed with numerous orchestras such as the Roanoke Symphony Orchestra, Gateway Classical Society, New England Symphonic Ensemble, and Charlottesville Virginia Consort. Ms. Nikaj is a violist with The Red Door Chamber Players where she also serves as Executive Director.
In 2009, Ms. Nikaj graduated with a Master's Degree in Performance from Mannes College, where she served as principal violist of The Mannes Orchestra and The Mannes Opera Orchestra. Although she primarily performs classical music, Ms. Nikaj has toured with popular artists including Adele and Kid Cudi. Television performances include CBS's The Late Show with David Letterman, ABC's The View, and BET's Rising Icons and The Mo'Nique Show.
Ms. Nikaj is a violinist and violist with Sweet Harmony Live Music, where she is also part of the sales team. In addition to performing, Ms. Nikaj maintains a private violin/viola studio of talented young musicians in Long Island. She plays on a Thomas Perry violin made in 1800 and a Richard Oppelt viola made in 1980.