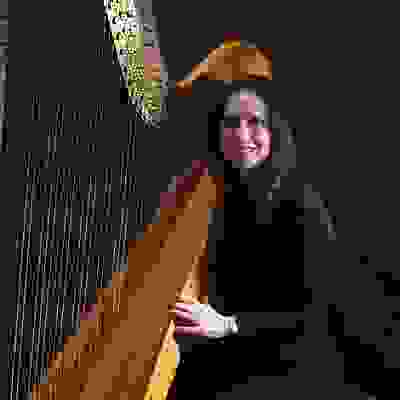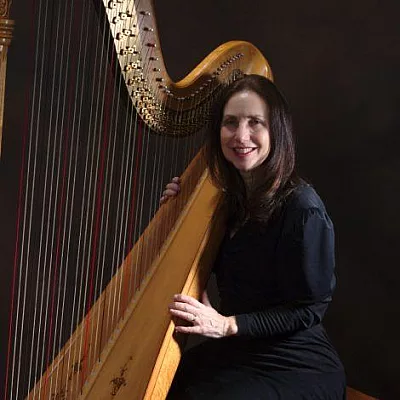 Karen Stern
Travel Area
Lower New York State, New York City, Staten Island, North Jersey, Central Jersey.
About Karen
Karen Stern is a busy harpist in the New York area — she enjoys sharing beautiful music with kind audiences and appreciates the warm and welcoming atmosphere they offer her.
Karen earned a Bachelor's degree from Boston University and a Master's degree from Manhattan School of Music, both under her beloved teacher Lucile Lawrence. She grew up in Edison, NJ, where her mom, Toni Stern, also a harpist, began teaching Karen piano at age five. Two years later, Toni brought Karen to her own first harp teacher, Leone Paulson, to begin playing the harp at age seven.
Karen performed regularly with the New Jersey Symphony Orchestra for many years, participating in the orchestra's two trips to Ireland, and can be heard on several of their CDs. She was a soloist in Mozart's Concerto for Flute and Harp during their 1997 Mozart Festival.
Karen's additional orchestral experience includes performances with American Symphony Orchestra, NYC Ballet, American Ballet Theater, NYC Opera and Broadway shows. Recently she has been harpist with Garden State Opera, Caldwell, and Trilogy Opera Co., NJPAC, Newark. One of Karen's most fun recent performances was with the West Point Band for the Macy's Fourth of July Fireworks.
Her career has been varied, from high tea harpist at the Waldorf and St. Regis Hotels, to cruise ship harpist on Caribbean and trans-Atlantic voyages. Her harp and flute duo, The Levin/Stern Duo (with flutist Sharon Levin), was presented in their NYC debut as winners of the Young Artists Chamber Music Award. They have concertized locally, in Europe, South and Central America.
Hear Karen playing Eric Clapton's Wonderful Tonight
and Tale As Old As Time (from Beauty and the Beast)