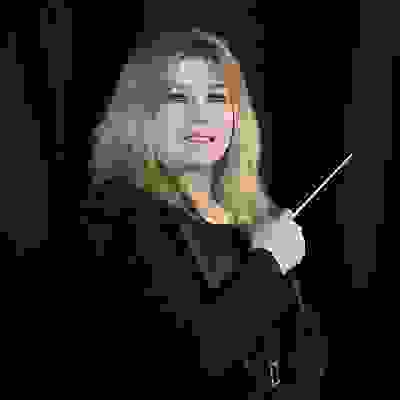 Judith Morse
Instruments
Violin, Viola
Travel Area
NJ, NY, PA, CT, DE, MD
About Judith
Conductor/violinist/violist Judith Morse received her Bachelor of Music degree in Performance from the Manhattan School of Music in New York, a diploma from the Vienna Conservatory, and her M.A. and Ed.M degrees from Columbia University. Ms. Morse studied violin with Raphael Bronstein and conducting with Anton Coppola, George Manahan, Adrian Gnam, Julius Kalmar, and Yuji Yusawa. She studied the Musin technique of conducting with Leonid Korchmar from the Kirvov Ballet and the Leningrad Conservatory, and with Oleg Proskurnya from the St. Petersberg Conservatory. Ms. Morse was one of twelve conductors selected internationally to train with Kurt Masur in New York in 1996 and 1997.
As a violinist, Judith Morse has performed in such venues as Carnegie Hall, Lincoln Center, Lyric Opera House (Baltimore), and Radio City Music Hall, and venues throughout the East Coast. She has performed with Smokey Robinson, Aretha Franklin, Johnny Mathis, Frank Sinatra. Jr., Mannheim Steamroller, Anne Murray, Dawn Langstroth, LeAnn Rimes, Clay Aiken, Bobby Vinton, Dionne Warwick, Anthony Kearns and the Irish Tenors, Patti Lupone, Marvin Hamlisch, Linda Eder, Il Divo, Ronan Tyan, k.d. lang, and the American Ballet Orchestra.
Judith Morse is presently the Conductor and Music Director of the Edison Symphony Orchestra, a post that she has held since 2000. She is the tour conductor for Emmy and Golden Globe Actress Singer Ann Jillian. Ms. Morse is currently on the violin/viola faculty of the Westminster Conservatory (Rider University) and Rutgers University's Mason Gross School of the Arts. She is a member of Marquis Who's Who in America.