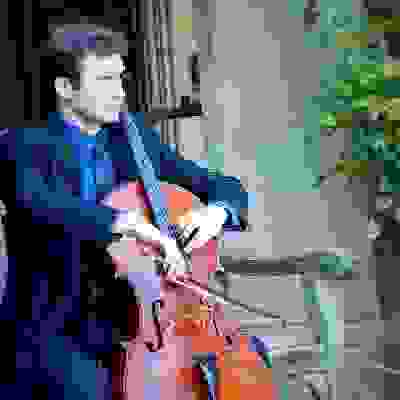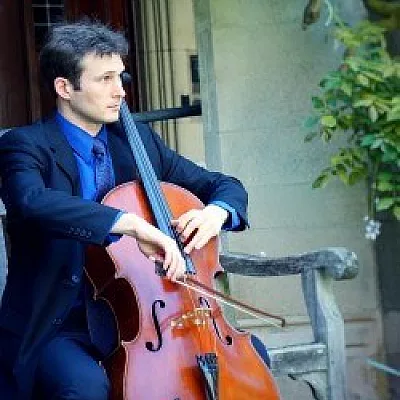 Jordan Enzinger
Travel Area
North Jersey, Central Jersey, Jersey Shore.
About Jordan
With a versatile background in solo, chamber, and orchestral music, Dr. Jordan Enzinger is a dynamic freelance cellist in the New Jersey, New York City, and Philadelphia areas. He regularly performs in the area's finest venues such as Carnegie Hall, Lincoln Center, and the Kimmel Center. His professional orchestral experience began in 2008, when he was appointed Assistant Principal Cellist of the Columbus Indiana Philharmonic and Terre Haute Symphony orchestras. In 2009, he also joined the Evansville Philharmonic and Owensboro Symphony orchestras as Section Cellist. Jordan currently serves as Principal Cellist of the New Brunswick Chamber Orchestra, a post he has held since 2013. In addition to his professional orchestral contracts, Jordan has performed with the Orchestra of St. Luke's, American Symphony, Princeton Symphony, National Repertory Orchestra, Carmel Symphony, Wheeling Symphony, and Camerata Orchestra. For four summers, Jordan performed at the prestigious Aspen Music Festival and School in Aspen, CO, and in the summer of 2015, he performed at the Bard Music Festival.
Jordan attended the Indiana University Jacobs School of Music from 2005 thru 2012, where he was a recipient of the Dean's Scholarship as he pursued his Bachelor's, Performance Diploma, and Master's degrees in Cello Performance. His principal cello instructors in Indiana were Peter Stumpf, Eric Kim, Janos Starker, and Helga Winold, and his chamber music mentors were Atar Arad, Alan DeVerich, Jorja Fleezanis, Peter Stumpf, Yael Weiss, Luba Edlina-Dubinski, Kevork Mardirossian, and Stephen Wyrczynski. In 2015, Jordan received his Doctorate of Musical Arts degree in Cello Performance from the Rutgers Mason Gross School of the Arts. His principal cello instructor at Rutgers was Jonathan Spitz. Throughout his doctoral studies, Jordan served as Principal Cellist of the Rutgers graduate orchestra, and was a member of the Rutgers Graduate String Quartet, who received coachings from Todd Phillips of the Orion String Quartet. Jordan also recently participated in the Montclair State University Cali School of Music's String Quartet Mentorship Program, where he studied with cellist Nicholas Tzavaras, received chamber music coachings from the Shanghai String Quartet, and performed a full string quartet program at Carnegie Hall in 2015.
Aside from Jordan's playing career, he is an avid teacher. He was appointed to the cello faculty of three music schools upon arriving in the central New Jersey area in 2012: Rutgers Mason Gross School of the Arts Extension Division in New Brunswick, Glory Music Academy in Edison, and Zen Music Center in East Brunswick. Jordan is a registered cello instructor with the Suzuki Association of the Americas, and currently maintains his private studio in New Brunswick. In Bloomington, Indiana, he formerly served as cello and chamber music instructor for Indiana University Jacobs School of Music's globally renowned String Academy pre-college program, and served as cello instructor for the Monroe County Community School Corporation.