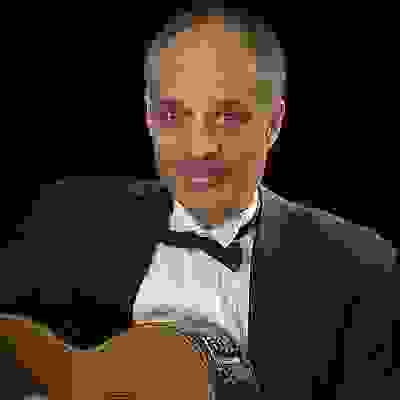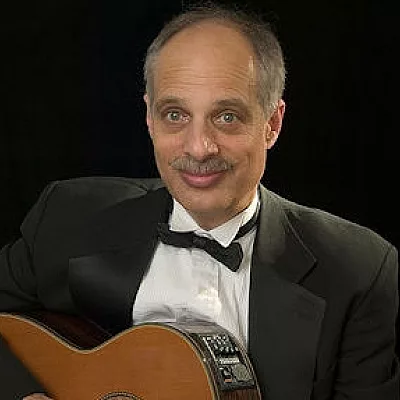 Flip Peters
Travel Area
Lower New York State, New York City, Long Island, Staten Island, North Jersey, Central Jersey, Jersey Shore, Eastern Pennsylvania
About Flip
Philip "Flip" Peters has been performing as a guitarist and singer since the early 1970s. As a member of the New York club date scene, Flip has been a house musician at The Rainbow Room at Rockefeller Center, The World Trade Center, The Plaza Hotel, The Waldorf Astoria and many other top venues in the New York area. He has performed with many of the top freelance jazz and classical musicians in the New York metro area.
Flip has entertained guests at events hosted by AT&T, Coca-Cola and other corporate clients as well as performing at events hosted and attended by such celebrities as Frank Sinatra, Sammy Davis Jr., M. Night Shyamalan, Michael Bolton, Garth Brooks, Estée Lauder, Phil Donahue, Dr. Ruth, Hillary Clinton, Donald Trump, Yogi Berra, and many others.
He has performed all over the country with bands led by Peter Duchin, Skitch Henderson and others. He has backed up acts including Soupy Sales, Florence Henderson and Allen & Rossi. He has played in bands opening for The Mamas and the Papas, Crosby, Stills and Nash, and Wilson Pickett among others. He has played at numerous jazz clubs in the area including Trumpets and Shanghai Jazz. He performs regularly with pianist Rio Clemente, Richard Stillman's Spirit of Vaudeville, guitarist Larry Maltz, the Beacon Hill Jazz Band, singers Scot Albertson, Dana Reedy and other performers. His CD "Acoustic" with Larry Maltz is available on Amazon.
In addition to his busy playing schedule, Flip also maintains an active teaching practice, teaching classical and jazz guitar in several private schools and at County College of Morris.