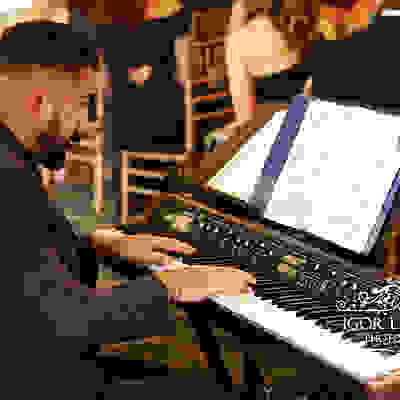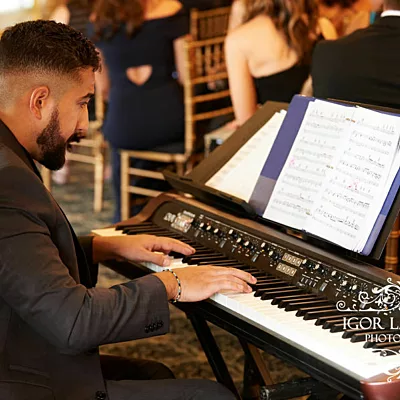 Dorian Morales
Instruments
Piano, Keyboard
Travel Area
North and Central Jersey, NYC area
About Dorian
Dorian Morales began playing piano at weddings, special events, and bars while still in high school. By the age of 16 he had performed at NJPAC Theater, winning the televised event "NJ Hispanic Youth Showcase". This same year was his first performance at Carnegie Hall.
Dorian studied music at Hofstra University, earning the Music Business Scholarship for exceptional performance. It was there that he began to compose and score music for video. Over the next few years he provided music for MTV, PBS, moviefone.com, z100 radio station, and Chapter 7 Entertainment.
In the next few years Dorian began to teach piano intensively at the Piano Workshop at Chester as well as privately.
Dorian now teaches, performs, and composes exclusively. He is the house pianist at The Graycliff in Moonachie, NJ and The Grove in Cedar Grove, NJ. He also plays with The Empire Band, touring the Northeast.