Book Sweet Harmony Musicians for Your Holiday Event!
-
Learn More!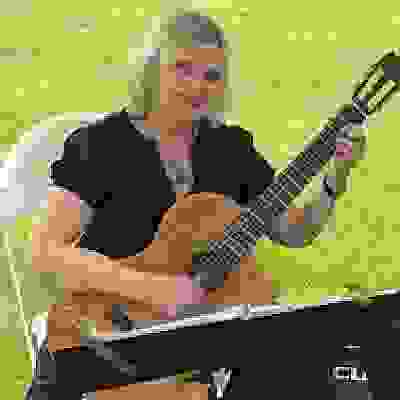 Carol Hamersma
Travel Area
Lower New York State, New York City, Staten Island, North Jersey, Central Jersey, Jersey Shore, Eastern Pennsylvania
About Carol
Carol Hamersma holds a B.A. in classical guitar performance from Mannes College of Music, New York, and a B.M. in jazz guitar performance from Queens College / Aaron Copland School of Music. Carol is a versatile multi-faceted artist, well versed in classical, jazz, and pop. As both a guitarist and vocalist, she has performed extensively in the New York metropolitan area leading her own combos. She appeared at the Barron Arts Center Series Women in Jazz, Four Guitars, and Trumpets Jazz Club in Montclair. In a classical setting, she has performed at Bruno Walter Auditorium at Lincoln Center among others. She played with the female rock band "She" at CBGB, the historic East Village music club, and many, many other venues. Carol has taught guitar at Fairleigh Dickinson University and the College of St. Elizabeth. She is currently on the faculty of the County College of Morris and Seton Hall University.