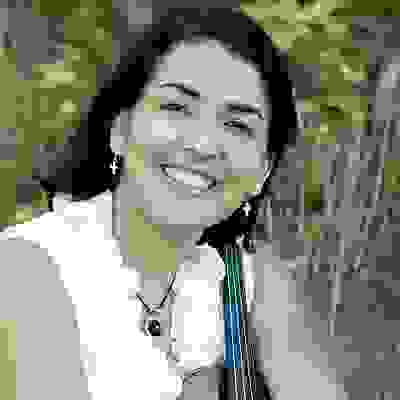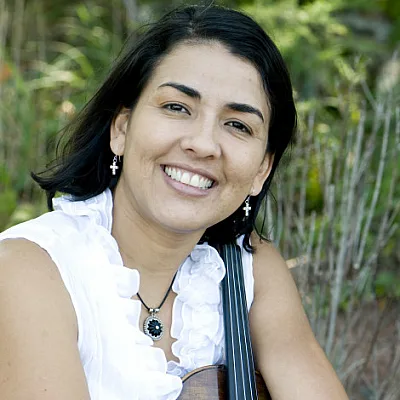 About Belmary
Belmary Lorcas was born in Maracay, Edo. Aragua, Venezuela. She began her musical training in Caracas, Venezuela with the National System of Children and the Youth Orchestras of Venezuela. She is a graduate of the Conservatory Simon Bolivar (BM) and Carnegie Mellon University (MM). Additionally, Ms. Lorcas holds a Performance Residency Program Certificate from Carnegie Mellon University. Ms. Lorcas was a member of "Gran Mariscal de Ayacucho" Symphony Orchestra, "Jovenes Arcos de Venezuela" and the "Simon Bolivar" Symphony Orchestra, touring with them to France and Chile. In addition this orchestra has been prized for promoting the works of great Latin American composers. Also, Ms. Lorcas has been a faculty member, teaching violin lessons, coaching string ensembles, performing for festivals and workshops at the most important conservatories and orchestras in Venezuela. An active chamber musician, Ms. Lorcas has participated in recitals and music festivals in different venues in her native country as well as in the Philadelphia area. Since moving to Philadelphia, she has performed actively in different ensembles throughout the area. She has performed in the Bach Festival of Philadelphia and the Shenandoah Valley Bach Festival in Virginia. In July 2006, Ms. Lorcas toured with The Point Chamber Orchestra which made its debut performances with a tour of seven concerts in Italy, performing in venues such as the Fenice Theater, Basilica of St. Francis of Assisi and the Parco della Musica in Rome.
As an educator, after coming to the USA in 2001 Ms. Lorcas became a faculty member of the Westmoreland Suzuki School, the outreach program "First Step" from Three Rivers Young Peoples Orchestras, and Shaler School District in Pittsburgh, Pennsylvania.
Since she moved in 2004 to the Philadelphia area she has been an active member of the Suzuki Association of the Americas, Greater Philadelphia Area Suzuki Association, and PMEA, and she is the Vivace Academy Coordinator and lead Suzuki violin instructor at the Community Music School in Trappe, PA. More recently she was appointed as String Orchestra Conductor at Christopher Dock Mennonite High School in Lansdale, PA and is Faculty Artist at ArcoNet Academy as well in Lansdale, PA. Ms. Lorcas performs actively as a violinist with the Gaudeamus Ensemble and is an active collaborator with Casa de Venezuela, a non-profit organization serving the Greater Philadelphia area. Ms. Lorcas has been performing with the Ensemble Casa de Venezuela since 2004, promoting and sharing her love for the folklore of her homeland.
Each summer Ms. Lorcas is an active guest of the Chamber Art Music Festival Madrid, Spain. As a collaborator with the Dali Quartet she has participated for the past six years in the Dali Chamber Music Camp as Junior Division Director. Ms. Lorcas resides in West Chester, PA with her family.