Book Sweet Harmony Musicians for Your Holiday Event!
-
Learn More!
August 4, 2018
Greenville, South Carolina
Botanical Garden Setting for a Greenville, South Carolina Wedding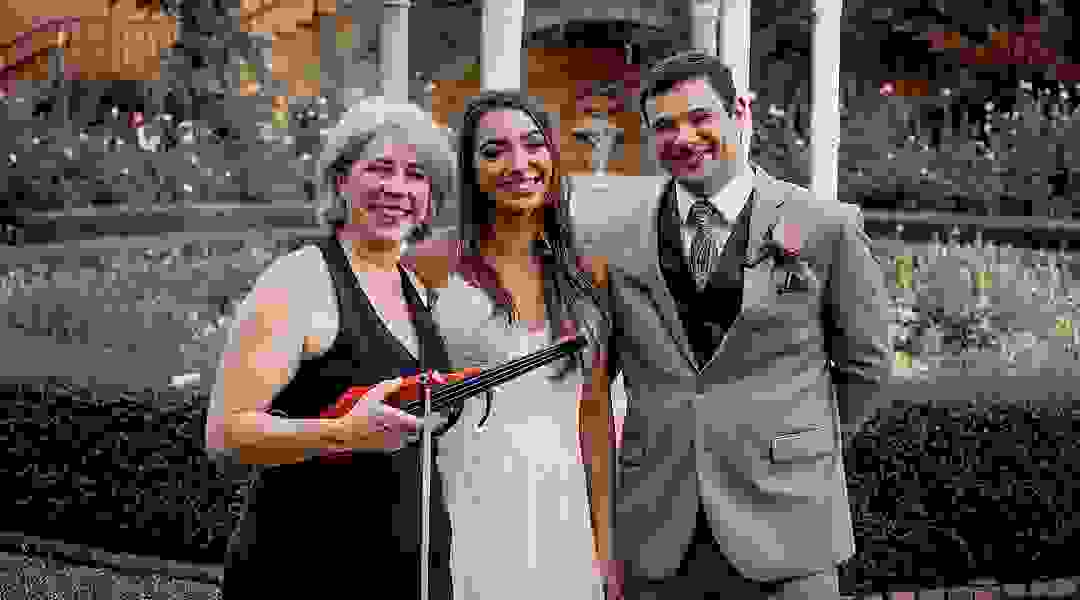 Sweet Harmony found local violinist Ginger Greer to play their favorite Brazilian bossa novas, complete with backing tracks, as well as a unique lineup of pop melodies. Ginger chose to play her cool electric violin for their ceremony. And we received this exquisite series of photos from Anthony Cook at Coffee and Camera Photography! All took place in the breathtaking setting of the Janie Earle Furman Rose Garden at Furman University. Read Samara's review on Google here.