Book Sweet Harmony Musicians for Your Holiday Event!
-
Learn More!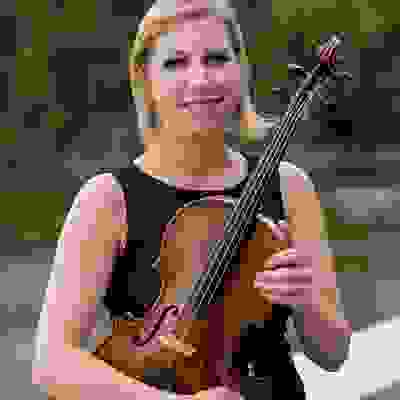 Shannon Merlino
Instruments
Violin, Viola
Travel Area
North Jersey, Central Jersey, Jersey Shore, South Jersey, Philadelphia, Eastern Pennsylvania, Northern Delaware
About Shannon
Shannon Merlino received her Master of Music degree in violin from the Mannes College of Music and her Bachelor of Music degree in Violin Performance at Mason Gross School of the Arts. She is currently working toward her Doctor of Musical Arts degree in violin at Rutgers University. Her previous teachers include Mikhail Kopelman, Ittai Shapira, Lewis Kaplan, Alice Herman, Dmitri Levin, Matthew Reichert, Lenuta Ciulei, Emlyn Ngai, Ivan Chan, Leonid Sigal and Dr. Chin Kim. Ms. Merlino has performed in master classes given by Lara St. John, Juliette Kang, David Kim and Dorothy DeLay. She has also received extensive training in chamber music and orchestral conducting.
Ms. Merlino has extensive performance experience in solo, orchestral, and chamber music. She was a runner-up in the South Orange Symphony competition and a finalist in the Miami String Quartet competition, and has performed solo recitals throughout the East Coast. As a chamber musician, she has recorded on the Rhino and Naxos record labels. In addition, she has performed with numerous folk and rock groups.
Ms. Merlino also has a passion for teaching. Having studied violin and viola pedagogy with distinguished instructors including Teri Einfeldt and Ann Setzer, she enjoys teaching violin from both a musical and technical perspective and always seeks to expand her repertory of pedagogical techniques. Ms. Merlino has taught at the Hartt Community Division, Bergen Academy of Music and Art, and the East Brunswick Academy of Music. Currently she is a faculty member at Westminster Conservatory in Princeton, New Jersey.